|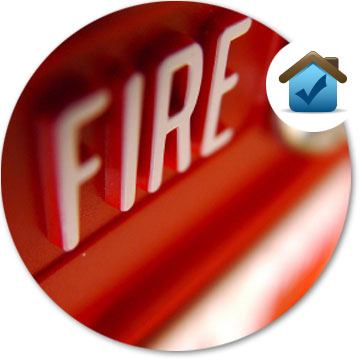 Fire Alarms
Fire Alarm Testing is an absolutely essential component of Health & Safety for any employer. Smoke detectors over time can become understandably dirty and the batteries can get worn. Ensuring that a company's Fire Alarm Systems are tested and work correctly should be a procedure carried out on a regular basis.

If your company or the person responsible for the company does not have in place a regular Fire alarm testing procedure in place and any person is injured as a result of fire, without the proper service documentation your company may be liable for prosecution.
BS5839 Regulations for the design, installation and Maintenance of Fire Detection & Fire Alarms, details the specific requirements for detection and alarm equipment to satisfy the Fire Precautions Regulations.
Safety Check can provide all Fire Alarm testing at your business location and can work around your requirements to ensure disruption is kept to a minimum.
Responsible for business premises.
An employer or self-employed with business premises.
Responsible for a part of a dwelling where that part is solely used for business purposes.
A charity or voluntary organisation.
A contractor with a degree of control over any premises.
providing accommodation for paying guests.
Under the Regulatory Reform (Fire Safety) Order 2005, the responsible person must carry out a fire safety risk assessment and implement and maintain a fire management plan.
Unfortunately, Fire Risk Assessment and Legislative Requirements can often be the items that many companies let fall by the wayside.
During the Fire Alarm Testing the following checks are carried out;
Batteries
Main Panel
Heat Detectors
Smoke Alarms
All Break glass units
All Sirens
Please contact us on 01482 247505 for any further assistance.
The Flex Group
Flex House
1-3 Wyke Street
Hull
HU9 1PA
Phone 01482 247505
© Flex Maintenance Services 2010, Registered Number 07392657